Why We Affiliate With Keller Williams Realty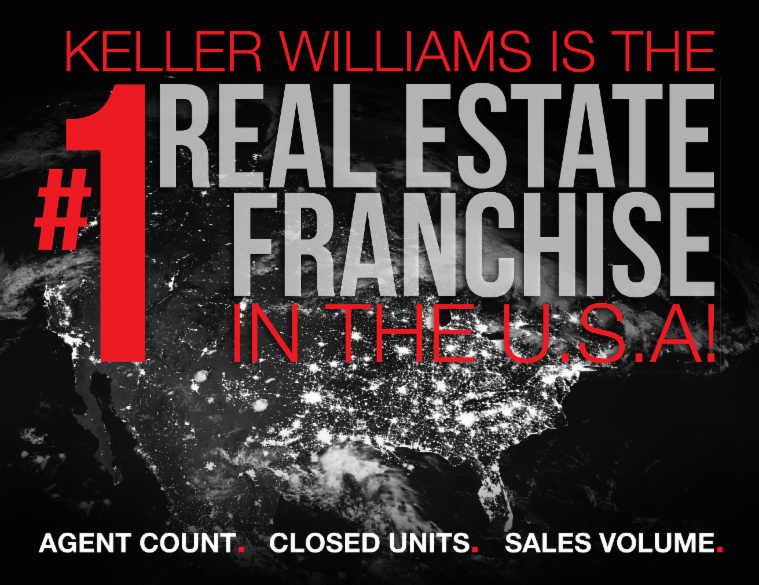 Highest in Customer Satisfaction among home buyers and sellers.
– J.D. Powers and Associates
Technology and Marketing
Leading-edge technology, marketing and training tools are among the most innovative in the real estate industry and give us the advantage in marketing your property to the greatest number of buyers for the quickest possible sale.

Teamwork
Our unique culture creates a sense of family and community that is rare and unique in the real estate industry. Keller Williams was designed to reward agents for working together. Based on the belief that we are all more successful if we strive toward a common goal rather than individual interests, we are confident every Keller Williams agent shares the vision of serving our clients at the very highest level possible.

Knowledge
At Keller Williams, the commitment to education is unparalleled. From classroom training to on-demand, online education, and award-winning coaching programs, Keller Williams provides the most advanced and comprehensive learning opportunities in real estate. We stay ahead of trends in the real estate industry which equips our team to provide you with unparalleled service.

Keller Williams, the world's largest real estate franchise by agent count, was ranked as the No. 1 training organization across all industries in the world on the Training Top 125 in 2017 and 2015 and held the No. 2 spot in 2016 and 2014.

Training 125 ranks companies' excellence in employer-sponsored training and development programs.
Reliability
Founded on the principles of trust and honesty, Keller Williams emphasizes the importance of having the integrity to do the right thing, always putting your needs first. We firmly believe that our success is ultimately determined by the legacy we leave with each client we serve.

Track Record
We are proud to be affiliated with one of the largest real estate organizations in the world! The strong growth of Keller Williams is proof that when you offer a superior level of service, word spreads fast. Our agents are on a different level because they are constantly trained, coached, assisted, motivated, and most of all, appreciated!